** APA is an authorized

AIAG

(Automotive Industry Action Group) partner in Automotive Supply Chain Management in China.

Auto Parts Alliance (APA)
is a Michigan-based, minority-owned Company
that brings right synergies for automotive companies. Focusing in two of the fastest auto growth markets (USA and China), APA continues to partner with auto manufacturer in meeting their growth aspiration from Marketing & Sales, Manufacturing Representation and Technical Engineering services to total supply chain improvement in Capacity,

Capability, Compliance, 6 Sigma/Lean Manufacturing, Supply Chain Risk Management, and Supply Chain Transparency.
APA has three Core Business competencies are:
Global Business Growth Services

Supply Chain Services

Technical Training and Learning Services
Within each of our Core Business areas, APA deploys the right resource teams in both U.S.A. and in China to ensure our customers maximize their return on investment.
A company that fully abides to its core values in quality services and business ethics, Auto Parts Alliance, keeps all our clients' information and activities in highest confidentiality.

GLOBAL BUSINESS GROWTH SERVICES
include any growth activities in China and/or in USA such as seeking for Business Partners, seeking for Manufacturing Representation, Identify new Suppliers for domestic consumption or export business, seeking for Warehouse location, identifying Logistics partners, and seeking for a business Start-Up.

SUPPLY CHAIN SERVICES
include procurement (Strategic sourcing and Tactical buying), Cost Management, Supplier Quality Engineering, Supplier Development Engineering, Quality Audit, Environmental Audit and Improvement, Lean Deployment, Global Logistics, Warehouse Management, and Quality Inspection and Control. We provide our customers' supply chain transparency through on-site monitoring, development, control, and improvement.

TECHNICAL TRAINING and LEARNING SERVICES transform a company's maturity. At Auto Parts Alliance, our learning topics including Quality, Lean and Special Processes such as Heat Treatment, Plating, Casting, etc. We are the authorized Global Transit Label Standard (B-16/B-10) for AIAG/Odette/JAMA in China. We deliver course contents that are applicable to our Auto engineers and purchasing personnel's needs. Topics that not only are delivered in a safe class-room environment, but we also offer shop floor workshops. To transform and mature an organization to a self-sustain organization, Auto Parts Alliance offers Leaders Teaching Leaders and Train-the-Training programs.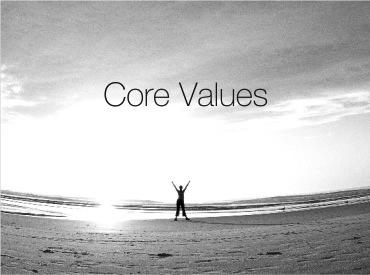 INTEGRITY:

Do what is right. Act honestly and ethically. "Try not to become a man of success but rather try to become a man of value". --Albert Einstein
CONFIDENTIALITY:

Ensuring that information is accessible only to those authorized to have access. "Confidentiality is the cornerstone of our tool kits." --Robert Blum
COMMITMENT: Joint partnership, share common vision, and aligned team work in achieving common goals. "Individual commitment to a group effort--that is, what makes a team work, a company work, a society work, a civilization work." --Vince Lombardi
QUALITY:

Do excellent work. Exceed customer expectations. "Quality means doing it right when no one is looking" --Henry Ford
INNOVATION:

Overcome challenges with creativity. "Innovation distinguishes between a leader and a follower." --Steve Jobs
STEWARDSHIP:

Leave things better you found them. Protect the environment. "We have inherited the past; we can create the future." --Unknown author